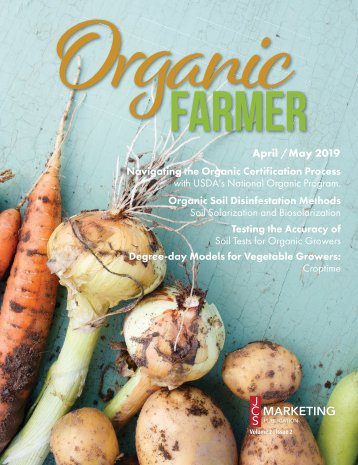 Global sales for organic food continue to soar, according to a 2018 report by Washington State University, growing to an estimated $97 billion in 2017, up 8 percent from the previous year. California accounts for 40 percent of all organic production in the U.S., and organic sales continue to grow in the state (Source: California Ag Statistics Review 2018-19.) In 2018, farm gate sales of organic products in California totaled more than $10 billion, which represents an increase of 29 percent from 2017. Its nearly 1.1 million acres of organic production represented 21% of all U.S. certified organic land (Source: Pew Research Center 2019.) Combined with Washington, Oregon and Arizona, the West Coast accounts for 27 percent of organic farming acreage in the country.

Fresh fruits and vegetables have been the top-selling category of organically grown food since the organic food industry started retailing products over 3 decades ago, and they are still outselling other food categories, according to the Nutrition Business Journal. Produce accounted for 55% of U.S. organic food sales in 2016 according to USDA.

Organic Farmer was designed to help organic growers and consultants become more aware of information that will help move California and the western region forward. Topics include best farm management practices, laws and regulations, new technologies, as well as other critical topics tailored to organic farming. Don't miss an opportunity to market directly to this fast-growing sector of the industry.